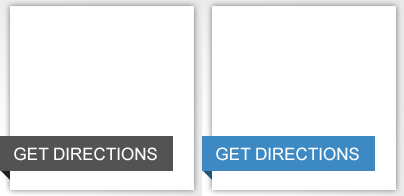 Dr. Thomas A. Mustoe
, M.D., FACS
Board-Certified Plastic Surgeon
Chicago, Illinois
(312) 788-2560
Find out what people are saying about Dr. Mustoe by reading his online reviews.


All Google+ Reviews

I went to Dr. Mustoe to have a breast augmentation and lift. I had lost a lot of weight and my breasts were about 1.5 cup sizes different and they were sagging. Dr. Mustoe brought me back to my original size and lifted them beautifully. He was friendly and very helpful. He explained to me what he thought would be best for my body type and he was right. I trusted him to do what was best for me and he did. His staff was amazing. They were always available if I had questions. People don't believe me when I tell them that I have had my breasts done because they look so natural. I have always had very large breasts and have not been able to wear certain styles because of it. After Dr. Mutoe, I can wear anything I want since I can now go without a bra if the outfit calls for it. I have given his number out to 4 people already and will continue to give it out. I would highly recommend Dr. Mustoe to anyone. After all, there is a reason he's been rated top in the city by Chicago Magazine 15 years in a row - he is the absolute best.


All Google+ Reviews

I had a superb experience in the care of Dr. Mustoe for a neck/face lift. I was concerned and indeed anxious about the procedure given my age of 79 years. He discussed what to expect from the surgery re how I would look immediately after, what I could expect during the healing process, and the likely end result given my presenting condition and my age. I am simply delighted with my results and really happy that I decided to go ahead with the surgery. Dr. Mustoe is an artist, and his medium is plastic surgery!


All Google+ Reviews

It is rare when one can find a business person (especially a surgeon!) who takes time and patience to answer questions and explain procedures, who makes calls outside of office hours, schedules extra follow-up appointments when necessary and carries a calming smile. Dr. Mustoe is human as well as a remarkable surgeon. I am also impressed by and grateful to the nursing staff, secretarial staff and office workers for their kind and professional demeanor. Because of Dr. Mustoe and his staff, I was calm and confident going into my surgery, and the healing process was very fast. Thank you, all of you!


All Vitals Reviews

I could not be happier with my breast augmentation. I had the procedure almost 3 months ago and the results are already better than I anticipated. My new breasts look natural and people have been surprised when I tell them that I have implants. Dr. Mustoe helped to carefully pick the perfect size for my frame. He didn't rush and thoroughly answered all of my questions with answers that were based on both research studies and his personal experience. His bedside manner is sincere and honest. I highly recommend Dr. Mustoe and wouldn't be comfortable going to anyone else for a cosmetic procedure.


All Vitals Reviews

At first I have to admit, I was a bit intimidated by the idea of seeing Dr. Mustoe. He has the best reputation in the midwest and as the former head of cosmetic surgery at Northwestern, I thought it would take forever to get an appointment. I was pleasantly surprised when I called and was able to book an appointment within a month. My second concern was that Dr. Mustoe would be so far out of my budget that I wouldn't be able to afford anything beyond a consult. Again, I was wrong. What I didn't know, (and I have to confess, a friend of mine who is also a cosmetic surgeon filled me in) when you have the top-notch doctor who has performed these surgeries literally thousands of times, you get the person who can do it in his sleep, or more importantly, in his office. So my procedure (mid-face lift with fat grafts) would have to have been done in a surgical center, or hospital if I had any other doctor, but doctor Mustoe, can perform this procedure right in his office. (Note - his office is in the Northwestern campus.) This detail saved me a small fortune as I didn't have to pay for an anesthesiologist, an operating room, or surgical center. The benefit is that recovery is much easier.My recovery was easy, I was up and about in a day. And if I do say so myself, my face looks 15 years younger without that pulled, face-lifty look we have all seen. Dr. Mustoe's staff is wonderful, professional and highly skilled. If there were ten stars on this board, I would post all ten.Do this for yourself. It was well worth the cost.


All Vitals Reviews

Choosing a surgeon can be a very frightening experience. After all, this is your face/body and you and only you will have to live with the results for the rest of your life. It can be a challenge to know who to trust and whose work is truly the best. I can say without hesitation that Dr. Mustoe is a superior surgeon in every way. He may be slightly more expensive than other surgeons you will consult (at least that was my experience) but in this case you most assuredly get what you pay for! Dr. Mustoe sets the bar for other surgeons; he is gifted and his work is extraordinary. When it comes to your face/body, a "bargain" should not be the selection criteria. With Dr. Mustoe you can relax, in his hands you are assured a beautiful result. When I had to pick a surgeon to fix my nose I was really scared. It was overwhelming trying to make a choice. I'm more grateful than I can ever articulate that I picked Dr. Mustoe. Look no further, this Doctor is outstanding.


All RealSelf Reviews

My reasons for choosing Dr. Mustoe for a breast lift were based upon his ability to listen patiently to me, to articulate honestly what he believed would produce the best result, and to explain clearly the procedure in non-technical terms. Dr. Mustoe's thoughtful candor, together with his impressive credentials and ratings, enabled me to trust him without reservation and accept his recommendation with confidence. Dr. Mustoe proved to be an outstanding choice, and I am thrilled with the outcome.


All RealSelf Reviews

Dr. Mustoe was the only surgeon I approached, even though I knew of others, because of his reputation, experience and credentials. My daughter is a doctor and was supportive of me having facelift surgery. She made professional inquiries from those in the cosmetic surgery field and learned of Dr. Mustoe's skill and reputation. She accompanied me to every consultation with him and was as impressed as I am. I am thrilled with the results and with the treatment I had from Dr. Mustoe, his office staff, and the surgical center. He was very honest with me in explaining what outcomes to expect, including the risks, and has interacted with me many times by phone and in person.


All RealSelf Reviews

I went by reputation and hospital affiliation (Northwestern). As a doctor myself, I can be quite critical of the performance of other doctors. I have had some good doctors, some abysmal doctors, and everything in between. Dr. Mustoe is excellent. After relaying my concerns to him, Dr. Mustoe clearly laid out a plan of action and told me what to expect post-op and long-term. When a revision was necessary, he acted quickly to maximize the chances for an optimal result. He took my follow up appointments promptly. Also, his fees were reasonable and all-inclusive (in that they included all follow up appointments and any additional work that needed to be done). He gave me a set of photos pre-op and had me compare them with my current appearance, and I couldn't be happier.
"I have been your patient twice in the past several years… I am thrilled about how the surgery turned out."
-This is a facelift patient who came in 14 years after her previous facelift for a second facelift.
"Dr. Mustoe,

Thank you so very much for your skilled work & apologies for my silence this morning. Strangely, I didn't even take a look at first when offered the mirror! I guess it's hard to believe it is actually a reality. As the day has progressed I can't stop looking at it and am oh SO very pleased. A big Irish 'Go raibh Mile Maith Agat'!
"Dear Dr. Mustoe,

To date, you know that I've been pleased with each of the many things you've done for me. However, since I saw you earlier this week when you gave me authorization to try some makeup over the red area under my eyes, I can only say that I'm absolutely thrilled with what you've accomplished for me thus far particularly in this area (The makeup helps me get a better sense of what I might look like at the end...and the nice changes you've made for me).
My sense is that I brought you a particularly tough problem with my under eye area - and even with swelling still present - you've gotten a remarkable and lovely result for me thus far. Thank you so very very much! - for this! - and the many other things you're doing for me!"
"Dearest Dr. Mustoe,

I thank you with all of my heart for helping me in my recovery. I never let "her" actions cause me to feel that I was no longer strong or beautiful, no matter how bad I was. You helped me achieve how I always made myself feel. "She" is gone now and I am back. I am strong, beautiful, and greatly blessed.

I will be forever grateful to you Dr. Mustoe."
"I wanted to thank you for the care you've given me over the last year plus. Your skill took an undesirable situation and created a great outcome. Your comment before my last surgery, "I can make this better," meant so much to me. I've heard too many stories about surgeons who told women "it is good enough." Your willingness to give me the best possible outcome will always be appreciated. And also understanding the emotional component that goes hand in hand with all of it each time you have surgery. As you've heard me say, "it isn't over when the incisions heal." This is a life changing diagnosis and surgery impacting a woman in many different ways. It is a complex and layered journey both emotionally and physically. You never made me feel I was being vain in wanting the best outcome and the most "normal" look. I will always be grateful for that. My mantra has always been to "maintain the honesty of the journey." You have allowed me to share these things. Thank you. My life will be better because of your care and skill. My husband and I just wanted you to know how we felt and how very grateful we are to you. Your staff has also been wonderful."
"I have been lucky enough to have Dr.Mustoe as my physician for several procedures; I have had both excellent results and patient care. Dr. Mustoe and his entire staff are courteous and professional. I have recommended him to others based on my own very positive experiences. You simply could not have a more skilled and courteous gentleman physician than Dr. Mustoe."
"I had breast augmentation surgery 23 years ago by another physician. The silicone implants were leaking and calcification had formed around them causing my breasts to feel hard. My regular physician recommended that I have them removed and she referred me to Dr. Thomas Mustoe. First, Dr. Mustoe removed the old implants for me and checked my chest cavity for leaked saline. Then he replaced them with saline implants. The Northwestern Hospital lab held on to the old ones for me so I could have a look at them when I returned for my first follow-up visit. When I saw them, I realized that I had had them taken out "not a minute too soon". They were slimy and discolored. I know the doc's are used to seeing stuff like that, but it was almost nauseating for me to look at them.
I am absolutely thrilled with the results of the replacement surgery! Dr. Mustoe always treated me in a respectful, gentle manner. And his staff was always very kind. I really do believe that Dr. Mustoe must be the best plastic surgeon on the planet! And he's a really nice guy, too!"
"Mustoe Staff… Thank you all for your kind words and support during this last year. I've always been the caregiver, you guys go above and beyond to make me feel comfortable. You took really good care of me and I noticed!"
"Gifted – yes you are! In keeping with your fondness for sports analogies…you came off the bench after the 2-minute warning in the 4th, to dismal field position at best; skillfully and confidently moving the ball down the field. You were able to score – in spectacular Tebow-like fashion, not only winning the game, but saving the season as well. I am grateful beyond expression."
Dr. Thomas A. Mustoe
Dr. Thomas Mustoe is a double-board-certified plastic surgeon in Chicago with more than 40 years of experience. He is certified by The American Board of Plastic Surgery and the American Board of Otolaryngology.

Dr. Mustoe graduated cum laude from Harvard Medical School. He is a member of the American Society of Plastic Surgeons, American College of Surgeons, American Association of Plastic Surgeons, and American Council of Academic Plastic Surgeons. More than 350 of his works related to medicine have been published. He has participated in more than 125 speaking and teaching engagements, holds 4 patents related to wound healing, and has served in editorial and advisory positions for influential medical organizations.
Dr. Mustoe performs an extensive array of surgical procedures for the face, breast, and body at his cosmetic plastic surgery practice in Chicago. He has performed many thousands of surgeries, and is renowned for his proficiency in procedures such as rhinoplasty, breast enhancement, eyelid surgery, tummy tuck, and face and neck lift.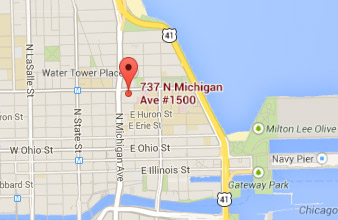 Work
737 N Michigan Ave #1500
Chicago
, IL
60611
USA
Phone:
Work (312) 788-2560